Ykaie loves bathing and playing in the rain... Whenever it's raining she would go to me and ask "mommy, Can I bathe in the rain?"
But she doesn't want her pictures taken the last time she did. She refused to smile but I snapped away anyway,heehee
an entry for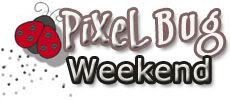 and
.
Happy Start of the Week!