We went to the mall see Vampires Suck but sadly it was R-18 and Ykaie is not allowed. We ended up watching Mamarazzi. Some parts of the movie are corny but most of it are so funny, nangawit ang ngala-ngala ko sa katatawa. Then it was ice cream time after the movie.
Belgian Chocolate for Ykaie & Green Tea for me
What better way to bond with my little one than with one our favorite desserts-- Ice Cream!! Ykaie chose Belgian Chocolate with her favorite topping,sprinkles and for me...well, I was craving for some green tea ice cream since last week so I tried Haagen-Dazs' but I was disappointed. It lacks strong matcha taste. I should've gone for the new flavor -Caramel Biscuit and Cream.
I think it's somehow good that the green tea ice cream doesn't have strong matcha taste because Ykaie likes it.
While waiting for a cab,Ykaie played with the water in the fountain. It was a good night.
an entry for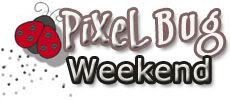 .