Safari Birthday Party
, then for the 2nd birthday we had a
Dora Garden Party
. This year its her latest favorite-- a
Tinkerbell Party
!
fairy shots!
the red fairy and feter fen..
the violet fairy..who doesn't want to wear her wings..
the orange and the blue fairy..
Ykaie and her cake..
ykaie with lolo sony and lola lucy
The Game prizes
Coloring some Tinkerbell pages. Prettiest and neatest wins..
Stick the star on Tinkerbell's wand
Tinkerbell Piñata
The lootbags
Ykaie was already tired when it was time to open her gifts but she was excited.
She loved daddy's special gift.The doll she wanted for a really long time now-- Baby Alive! Thank you so much daddy!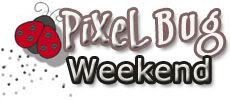 . Happy start of the week!